How to Safely Play at an Online Casino
From adware to spam sites, it can be hard to find the perfect online casino in this day and age. You've got to know How to Safely Play at an Online Casino if you want to have betting, but lucky for your there's only a few basic steps to be in the know how. Some basic computer knowledge is definitely helpful when dealing with the legitimacy of online casinos. A few quick quick online searches can net some truly valuable answers that will help you avoid the pitfalls of scam sites and fake, Illegitimate online casino platforms.
State Regulations
Knowing your state regulations can be key in being able to decipher the real from fake. Online casinos are legal in the US, but states like California have certain restrictions so it's key to keep an eye out for the online casino you are seeking out, and giving it a quick search engine peek. From Trustpilot to trusted Vegas slots review sites, you as a player can delve deep into what online casinos provide and offer all the while seeing if their promotions are legitimate and if they actually pay out. Delays in payouts, an archaic and outdated game selection, and bad platform design are keys to knowing if an online casino is just not worth playing at.
KYC, 2FA, and SSL Encryption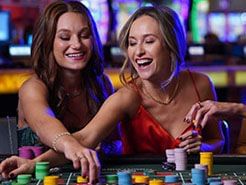 New age features like KYC (Know Your Consumer) and 2FA (Two Factor Authentication) are key security measures that your new favorite online casino SHOULD definitely have. If there are not plans to implement these measures, it may be worth it to find a more trusted and relevant online casino to not only handle your funds, but be trusted with all your payouts and digital on site assets. SSL Encryption is another means of security that creates a sturdy connection between player and platform. There should be no issues when it comes to banking options or risks, especially when you as the player are consistently playing, depositing, and turning over funds on their site.
Support Channels
Ensure that your online casino has some sort of online presence and constant support. A lot can be seen just within the home page of an online casino site; if there's only a single channel of support such as an e-mail or outdated toll free number, than it may be best to avoid the site at least for now. A full realized online casino platform will have all bases covered both including any issues that may arise on the user's end. The most popular online casinos and sportsbooks rise to acclaim due to their trusted payouts and fair play mechanisms.
These key features should keep you safe for the most part. Some online casinos may seem to pass the eye test, but once you start playing the games may feel a bit unfair or the tables games may too much of a rake. For some, it may just take some play time and experience to really root out the good from the bad.